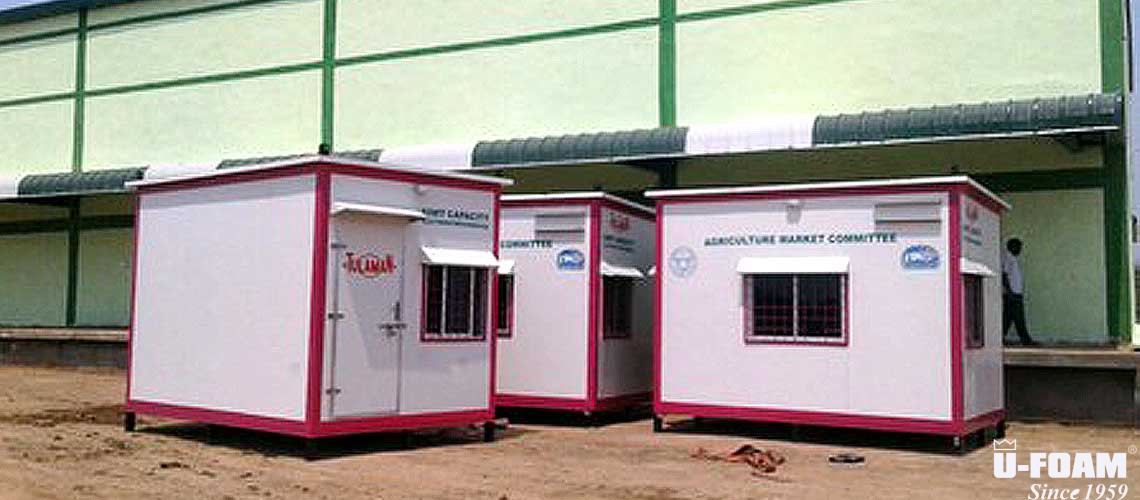 Observation, Surveillance and Recording Units
U-Foam pre-fabricated panel enclosures can be designed to construct a perfect solution for observation and surveillance activities as well as housing equipments for recording data.
U-foam has designed and developed the enclosure used for weigh bridges by the Agricultural Market committee of Telangana for recording data for its cold storages. These units are pre-fabricated and fully functional and assembled in our factory and can be transported and deployed immediately at site.
Weigh Bridge Enclosure Works