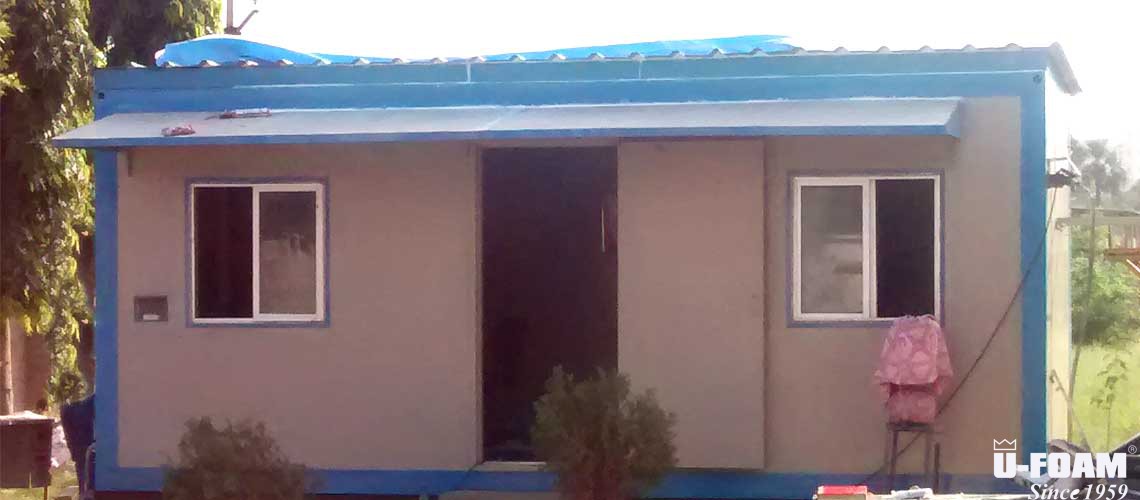 Security Cabins
U-Secure ,The one-stop solution to all your security office requirements .These security cabins are technically proven and aesthetically built to give you the ultimate edge at forefront of your ventures.
Our vast and prolonged exposure in the field of prefab enclosures means an exprienced team of designers and installers who can customize the cabin for single security use, security offices , time offices , observatory cabins etc with best designs and equipments
Specifications
Standard sizes readily available are 4'x4' , 6'x4' , 6'x6' ,8'x6' and 8'x8'. Sizes can be customized as per requirement.
Roof shall have slope from front to back or hut type with overhang on all sides.
Door - Main Frame - The cabin shall be equipped with one door of size 900 x 2000 mmsize with 3 hinges and 1 Aldrop.
A rain guard shall be fixed on the top of the door to stop rainwater.
Windows - Aluminum frame window with clear glass with rainguard on top.
Electricals - Electrical wiring and fittings will be provided as per requirement.
CFL Light , Bulkhead on top of door and fan can be provided as required.
Furniture / Solar power provision can be provided.
Prefab Advantage
Fast and Easy to Install
Robust Design
Weather resistant and termite proof
Excellent Thermal Insulation
Excellent Sound Insulation
Can be Dismantled and reinstalled at other locations
Long Life
Customized to meet customer requirement
Applications
Construction Sites
Real Estate Projects
Industrial Segment
Corporate Offices
House security cabins for Apartments and Bunglows
Customized for restrooms , vending kiosks , Surveying platforms in public places
Security Cabins Works