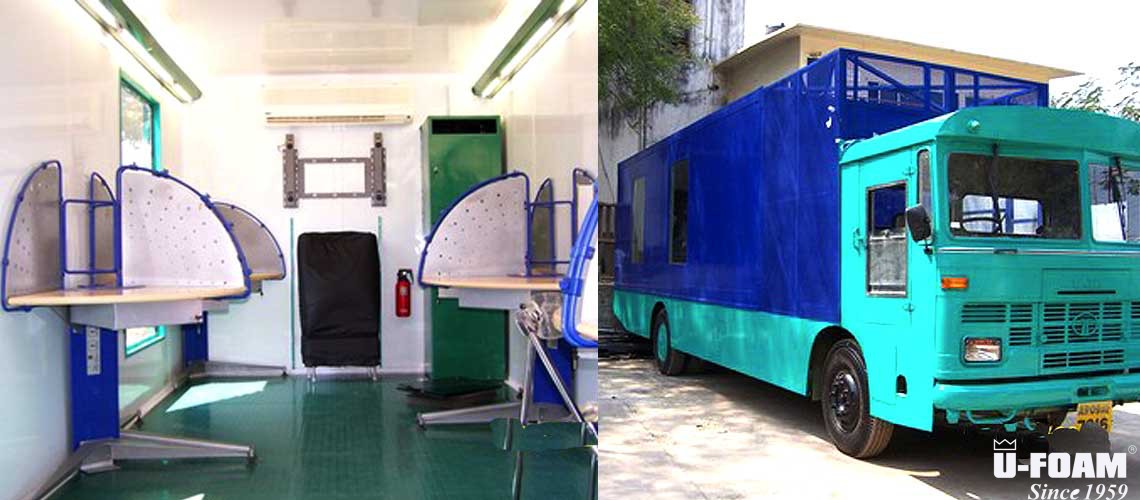 Reliance Infocomm Web on Wheels
Reliance Infocomm was the communications partner for the International Walk for Peace, Justice and Freedom held between March 12 and April 6 to commemorate 75th anniversary of Dandi March organised by The Mahatma Gandhi Foundation .
Reliance Infocomm provided mobile Internet connectivity along the 385-kilometer walk that will originate from Sabarmati Ashram. India's largest cellular company provided a mobile van with 10 Internet connected PCs and PCOs at the 44 halts enroute. This van called the "Web on Wheels" was made by U-Foam in our factory premises in Hyderabad.
Web on Wheels Works